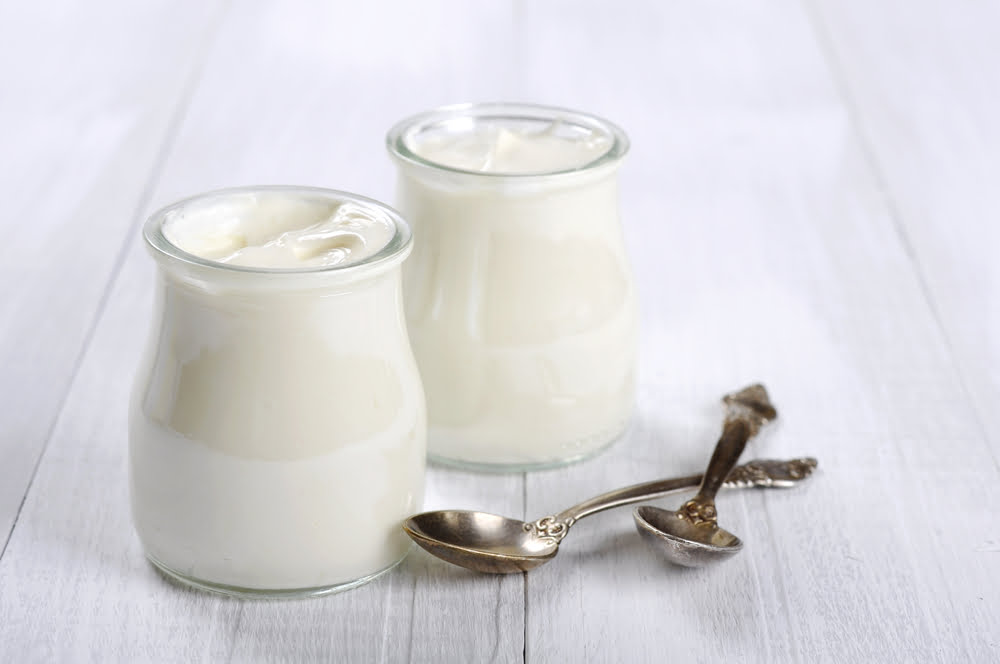 Il calcio e il suo ruolo "anti grasso"
Anche il calcio, tipico dei prodotti lattiero caseari, sembra avere un ruolo importante nel controllo del sovrappeso. Uno degli studi più indicativi a questo proposito, è stato condotto da un team di ricercatori del dipartimento di nutrizione dell'Università del Tennessee, Knoxville (USA) (10) che ha preso in esame due gruppi di persone obese, sottoposte a una dieta ipocalorica analoga in calorie e nutrienti, ma con una differenza sostanziale: una prevedeva 0-1 porzioni giornaliere di prodotti lattiero caseari (per un totale di 400-500 mg di calcio), l'altra invece, prevedeva 3 porzioni di yogurt scremato al giorno (1100 mg di calcio). Ebbene, dopo 12 settimane, il gruppo che aveva consumato più calcio, ha perso 4.43 kg contro 2.75 kg dell'altro gruppo.
Ma la cosa più interessante ha riguardato la riduzione del girovita: il gruppo dello yogurt aveva perso più grasso a livello del tronco. Il calcio si comporta, dunque, come sostanza "lipolitica"? Servono altri approfondimenti per affermarlo con certezza, ma l'ipotesi dei ricercatori si è concentrata sul possibile ruolo dei livelli di calcio intracellulare nei processi di sintesi e degradazione dei lipidi all'interno degli adipociti (11).
Solo nel caso specifico del latte, il calcio potrebbe avere un ruolo di secondo piano, poiché si tratta di un alimento ricco di peptidi bioattivi, molecole con funzione biologiche che potrebbero agire sull'accumulo di grasso anche attraverso meccanismi indipendenti, del tutto o in parte, da questo minerale (12).
BIBLIOGRAFIA
10) ZemelMB et al. Dairy augmentation of total and central fat loss in obese subjects. Int J Obes (Lond). 2005 Apr;29(4):391
11) Libro bianco sul latte ed i prodotti lattiero caseari: Prodotti lattiero caseari e obesità INRAN, ISS,SIGE,SItI, SIMI,SIP
12) Dove ER et al. Skim milk compared with a fruit drink acutely reduces appetite and energy intake in overweight men and women. Am J Clin Nutr. 2009 Jul;90(1):70
Autore:
SAMANTHA BIALE, nutrizionista-diet coach e giornalista
Scarica il numero di Marzo 2016 de L'Attendibile:

Buonumore e linea addio, quando i carboidrati sono troppi. La soluzione è la dieta lattea!
Per dimagrire basta mangiare meno. Facile a dirsi. Peccato che, nella pratica, non funzioni proprio così. Lo dimostrano le tante persone che si sottopongono ogni anno, all'arrivo dei primi tepori, ad ogni genere di privazione, nella speranza di inaugurare l'estate in forma.