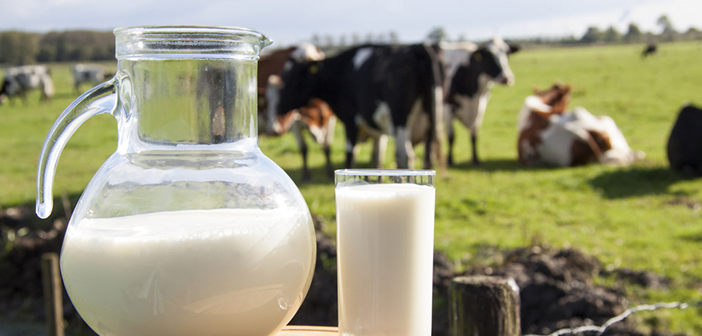 Miti e verità sul latte: latte e derivati come fonti di calcio
MITO
Il latte è solo una delle fonti di calcio della dieta, non l'unica.
Non ci sono per contro studi che dimostrino che Adeguate assunzioni di calcio tramite il latte siano importanti per la salute delle ossa.
VERITÀ
Il latte e i suoi derivati non sono l'unica fonte di calcio della dieta, ma in essi sono presenti le condizioni ottimali per il suo assorbimento.
Gli studi che certificano il ruolo del latte per la salute delle ossa sono innumerevoli. E basta dare un'occhiata ai numeri precedenti de L'attendibile* per trovare le referenze bibliografiche che attribuiscono ai latticini un ruolo privilegiato nell'assicurare il corretto apporto di calcio, sia in termini di assorbimento, che di costo calorico, che di prezzo, che di salute dell'osso.
Nella dieta degli italiani ad esempio, che sono al di sotto dei livelli necessari alla copertura del fabbisogno di calcio, i latticini forniscono più del 50% dell'apporto. Proviamo solo a immaginare la difficoltà nel reperire sufficiente calcio da altre fonti.
Dairy products in global public health
Am J Clin Nutr 2014 99: 5 1212S-1216S; First published online March 19, 2014
Onnivori o vegetariani, tante ottime ragioni per continuare a consumare i latticini
Latte & derivati: effetto protettivo "nel tempo" sul peso corporeo
Il buongiorno si vede dalla prima colazione
BIBLIOGRAFIA
1.  Cavalli Sforza, L. and F. Cavalli Sforza, Evoluzione genetica e culturale, in Treccani.it2010.
2.  Cavalli Sforza, L. and F. Cavalli Sforza, Chi siamo: la storia della diversità umana. 1993, Milano: Saggi Mondadori.
3.  Fenton, T.R. and A.W. Lyon, Milk and acid-base balance: proposed hypothesis versus scientific evidence. J Am Coll Nutr, 2011. 30(5 Suppl 1): p. 471S-5S.
4.  Sette, S., et al., The third National Food Consumption Survey, INRAN-SCAI 2005-06: major dietary sources of nutrients in Italy. Int J Food Sci Nutr, 2013. 64(8): p. 1014-21.
5.  Soedamah-Muthu, S.S., et al., Milk and dairy consumption and incidence of cardiovascular diseases and all-cause mortality: dose-response meta-analysis of prospective cohort studies. Am J Clin Nutr, 2011. 93(1): p. 158-71.
6.  Aune, D., et al., Dairy products and the risk of type 2 diabetes: a systematic review and dose-response meta-analysis of cohort studies. Am J Clin Nutr, 2013. 98(4): p. 1066-83.
7. Soedamah-Muthu, S.S., et al., Dairy consumption and incidence of hypertension: a dose-response meta-analysis of prospective cohort studies. Hypertension, 2012. 60(5): p. 1131-7.
8.  World Cancer Research Fund/American Institute for Cancer Research. Food, nutrition, physical activity, and the prevention of cancer: a global perspective. Washington, DC: AICR. 2007.
9.  Ferlay, J., et al., Cancer incidence and mortality patterns in Europe: estimates for 40 countries in 2012. Eur J Cancer, 2013. 49(6): p. 1374-403.
10.  Available from: http://www.inran.it/646/tabelle_di_composizione_degli_alimenti.html?alimento=&nutriente=CALCIO&categoria=tutte&quant=100&submitted1=TRUE&sendbutton=Cerca.
11.  Heaney, R.P., et al., Bioavailability of the calcium in fortified soy imitation milk, with some observations on method. Am J Clin Nutr, 2000. 71(5): p. 1166-9.
12. Sampson, H.A., Update on food allergy. J Allergy Clin Immunol, 2004. 113(5): p. 805-19; quiz 820.
13.  Nicklas, T.A., et al., Self-perceived lactose intolerance results in lower intakes of calcium and dairy foods and is associated with hypertension and diabetes in adults. Am J Clin Nutr, 2011. 94(1): p. 191-8.
14. Dougkas, A., et al., Associations between dairy consumption and body weight: a review of the evidence and underlying mechanisms. Nutr Res Rev, 2011: p. 1-24.
15.  Wang, H., et al., Longitudinal association between dairy consumption and changes of body weight and waist circumference: the Framingham Heart Study. Int J Obes (Lond), 2013.
16. Pfeuffer, M. and J. Schrezenmeir, Milk and the metabolic syndrome. Obes Rev, 2007. 8(2): p. 109-18.
Tags In