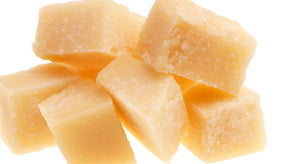 Formaggi e dieta: le calorie
Anche per quanto riguarda l'impatto dei prodotti lattiero caseari sul peso le novità non mancano.
A conferma basti citare una recente review (12). Su 16 studi che hanno valutato l'associazione tra il consumo di prodotti caseari e obesità, in 11 di questi, i partecipanti con un più elevato consumo di grassi derivati da prodotti lattiero caseari e/o prodotti lattiero caseari ad alto contenuto di grassi erano al momento dell'arruolamento più magri e/o il loro peso era aumentato di meno durante il periodo in cui venivano seguiti rispetto a quelli che ne consumavano quantità inferiori.
Comunque, in nessuno di questi studi è stata riportata un'associazione positiva tra consumo di prodotti lattiero caseari anche con elevato contenuto di grassi e le misure di adiposità (12).
Bibliografia
12. Kratz, M., T. Baars, and S. Guyenet, The relationship between high-fat dairy consumption and obesity, cardiovascular, and metabolic disease. Eur J Nutr. 2012 Jul 19.
Autore: Carla Favaro
Tags In