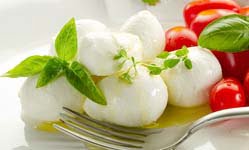 Accorgimenti per una vita più sana e una alimentazione corretta
Più attivi e più snelli!
Perché non approfittare dell"estate per combattere la sedentarietà ponendosi, ogni giorno, un obiettivo per essere più attivi?
Alcuni esempi: fare una passeggiata dopo cena, giocare all"aperto con i figli, usare la bicicletta per andare al lavoro, dedicarsi al giardinaggio, andare a ballare…
Basta sostituire una sola ora al giorno di televisione (o di altra attività sedentaria) con una camminata di buon passo, per spendere anche 150 chilocalorie in più che, in tre mesi, equivalgono a quasi due chili persi (a patto che le calorie spese in più non vengano compensate aumentando gli introiti).
Per una pelle di pesca
Un articolo appena pubblicato dal Journal of the American Dietetic Association suggerisce che anche i saloni di bellezza possano rappresentare una buona occasione per favorire abitudini alimentari corrette.
In uno studio pilota, della durata di sei settimane, si è visto infatti che le donne che fra una seduta estetica e l"altra avevano ricevuto informazioni volte a favorire il consumo di frutta, verdura ed acqua e ad incrementare l"attività fisica, dopo l'intervento mangiavano più prodotti ortofrutticoli, mentre non era accaduto lo stesso nel gruppo di "controllo".
Del resto una sana alimentazione, ricca in particolare di verdura e frutta, è di fondamentale importanza anche per la bellezza.
Bibliografia
Johnson LT et al. Beauty salon health intervention increases fruit and vegetable consumption in African- American women. J Am Diet Assoc. 2010 Jun;110 (6):941-5.
Autore: Carla Favaro
Articoli nel medesimo numero:
[catlist search="giugno2010" numberposts=10]