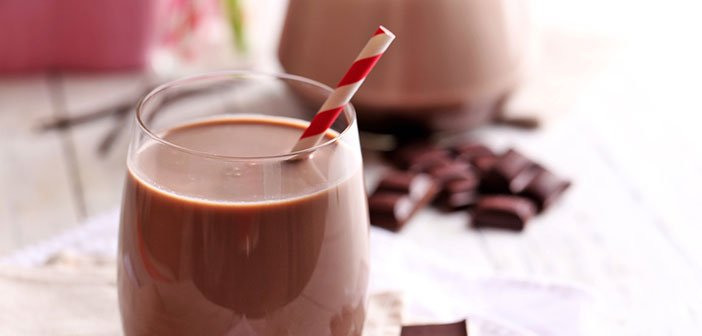 LATTE E CIOCCOLATO: ELISIR DI VITALITÀ
Bere latte e cioccolato sembra essere la soluzione perfetta nella dieta degli sportivi per poter contare su alti livelli di vitalità.

Lo confermano due studi interessanti. Il primo, pubblicato su Applied Physiology Nutrition and Metabolism (4) ha dimostrato che dopo aver bevuto latte al cioccolato, i ciclisti hanno pedalato rispettivamente il 51% e il 43% in più rispetto a quando avevano assunto due differenti bevande reidratanti specifiche per lo sport. Il secondo studio, che ha simulato la preparazione di una gara tra giovani judoka (5), dimostra come il latte al cioccolato assunto come bevanda di recupero migliori significativamente la performance, senza influire sul peso corporeo. In particolare, è stata evidenziata una minor concentrazione salivare di cortisolo durante la fase in cui gli atleti consumavano cioccolato al latte rispetto a quella in cui era prevista solo acqua.
Bibliografia:
4. Thomas K. Et al. Improved endurance capacity following chocolate milk consumption compared with 2 commercially available sport drinks. Appl Physiol Nutr Metab. 2009 Feb;34(1):78-82.
5. Papacosta E, Nassis G P, Gleeson M – Effects of acute postexercise chocolate milk consumption during intensive judo training on the recovery of salivary hormones, salivary SIgA, mood state, muscle soreness, and judo-related performance, Appl. Nutr.Metab., 2015, 40, dx.doi.org/10.1139/apnm-2015-0243
Autore:
SAMANTHA BIALE, nutrizionista-diet coach e giornalista
Scarica il numero di Aprile 2017 de L'Attendibile:

Mal di Primavera addio.
Irritabilità, fatica a mantenere la concen-trazione, umore ballerino, stanchezza immotivata e un pizzico di ansia. Non allarmatevi, il rimedio è a portata di mano, o meglio a portata di tavola.






In questo numero de l'Attendibile: