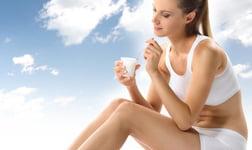 Le diete delle celebrità
Ha fatto un certo scalpore la notizia che in Francia Pierre Dukan, il famoso inventore dell'omonima dieta che vanta fra i fans molti "vip", è stato radiato dall'Ordine dei Medici. A richiederlo sarebbe stato lo stesso ideatore del controverso regime dimagrante, allo scopo di evitare procedimenti disciplinari a suo carico.
In ogni caso della dieta Dukan si era già occupata lo scorso novembre la British Dietetic Association che l'aveva inclusa nella lista, pubblicata periodicamente dall'associazione, delle 5 peggiori diete delle celebrità (1).
Ma questa è solo una delle tante diete di moda alle quali molti si affidano, spesso influenzati dalle celebrità che ne decantano le virtù, anche per sottostare a quella che è stata definita la "tirannia dell'immagine corporea", che spinge a dimagrire anche chi non ne ha bisogno. E lo conferma un'indagine condotta in Francia su più di 2600 adulti, secondo la quale circa il 50% delle donne normopeso ha dichiarato di seguire, o aver seguito nell'anno precedente l'indagine, una dieta dimagrante (2).
Anche sulla base di questi dati, il Ministro della Salute francese ha dato l'incarico all'Anses (French Agengy for Food, Environmental and Occupational Health & Safety) di valutare i possibili rischi associati con le diete dimagranti seguite per motivi estetici, senza la guida di uno specialista o una supervisione medica (3,4).
Gli esperti francesi non si sono però limitati ad analizzare e a valutare l'impatto sugli apporti nutrizionali delle diete più popolari (15, comprese la Dukan, la Atkins e la Zona) ma, partendo dall'analisi della letteratura esistente, hanno anche cercato di identificare gli effetti biologici di possibili squilibri nutrizionali e le potenziali conseguenze su vari aspetti della salute delle diete dimagranti. Ed è su questi punti che ci soffermeremo, rimandando, invece, al documento originario dell'Anses per l'analisi delle 15 diete prese in considerazione dagli esperti francesi (3,4).
LE 5 PEGGIORI DIETE DEL 2012
Secondo la British Dietetic Association, che periodicamente stila la classifica delle 5 peggiori diete delle celebrità, accanto alla Dukan condivide il non invidiabile primato anche la "baby food" diet, di cui pare siano fans molte star di Hollywood e che ha il suo punto di forza (si fa per dire!) sugli omogeneizzati, per questo la parola "baby" (1).
Completano la lista: la raw food diet (dieta dei cibi crudi); la drunk-orexia, ovvero mangiar poco per poter "bere" (talmente assurda e pericolosa che non merita neppure di essere commentata) e infine la dieta del gruppo sanguigno, famosa anche in Italia. Secondo questo regime, in base al gruppo sanguigno di appartenenza è possibile mangiare certe categorie di cibi mentre altre sono assolutamente vietate.
Come sottolineano gli esperti britannici, si tratta di una dieta basata sulla pseudoscienza che potrebbe portare a significative carenze.
Non è mai una buona idea eliminare gruppi di alimenti, a meno che non vi siano serie motivazioni mediche per farlo, nel qual caso ci si deve avvalere dell'aiuto di un esperto in nutrizione per apportare le opportune sostituzioni (1).
Bibliografia
1. British Dietetic Association The BDA Announces the Results of its Annual Top 5 Worst Celebrity Diets to Avoid in the New Year 16 November 2011. http://www.bda.uk.com/news/111117CelebDiets.html
2. INCA 2 (Individuelle Nationale des Consomations Alimentaires 2) Afssa, Étude INCA 2, 2006-07. www.afssa.fr/Documents/PASER-Sy-INCA2.pdf
3. OPINION of the French Agency for Food, Environmental and Occupational Health & Safety concerning the request to evaluate the risks related to dietary weight-loss practices http://www.anses.fr/Documents/NUT2009sa0099EN.pdf).
4. Assessment of the risks related to dietary weight-loss practices . Collective expert report .November 2010 . http://www.anses.fr/Documents/NUT2009sa0099RaEN.pdf
5. Shapses SA, Riedt CS. Bone, body weight, and weight reduction: what are the concerns? J Nutr 2006;136(6):1453-6.
6. Cifuentes M, Riedt CS, Brolin RE, Field MP, Sherrell RM, Shapses SA. Weight loss and calcium intake influence calcium absorption in overweight postmenopausal women. Am J Clin Nutr 2004;80(1):123-30.
7. Thorpe MP, Jacobson EH, Layman DK, He X, Kris-Etherton PM, Evans EM. A diet high in protein, dairy, and calcium attenuates bone loss over twelve months of weight loss and maintenance relative to a conventional high-carbohydrate diet in adults. J Nutr 2008;138(6):1096-100.
8. Skov AR, Haulrik N, Toubro S, Molgaard C, Astrup A (2002) Effect of protein intake on bone mineralization during weight loss: a 6‐month trial. Obes Res 10(6), 432‐8.
9. LARN Società Italiana di Nutrizione Umana (SINU) rev. 1996
Autore: Carla Favaro
Tags In