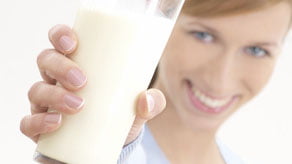 Il peso e il movimento
Per affrontare il problema del sovrappeso, come del resto anche per mantenersi semplicemente in forma, non si può non dare adeguato spazio all'attività fisica.
In proposito, un gruppo di ricercatori americani della University of Washington School of Medicine di Seattle (Washington, USA) ha condotto uno studio della durata di 1 anno su un totale di 439 donne in postmenopausa sovrappeso o obese, che conducevano una vita assolutamente sedentaria.
Le donne sono state suddivise in 4 gruppi: il primo gruppo (D) riceveva la sola dieta (ipocalorica e ipolipidica), il secondo gruppo riceveva istruzioni per un programma di solo esercizio (E) fisico (45-min di esercizio aerobico per 5 giorni la settimana), un altro gruppo riceveva la dieta abbinata all'esercizio fisico (D+E) e infine il gruppo di controllo che non affrontava nessun cambiamento dello stile di vita (C).
Dopo 12 mesi di osservazione si è visto che le donne del gruppo (D+E) avevano ottenuto una perdita di peso maggiore rispetto a tutti gli altri gruppi, inoltre il BMI, la circonferenza vita e la quota percentuale della massa grassa, subivano decrementi simili a quelli del peso.
Questa è solo una delle più recenti conferme dell'importanza dell'esercizio fisico, che va comunque consigliato dal medico e nella giusta misura, secondo età, sesso e condizioni generali di salute.
Fonte: Foster-Schubert KE et. Al. Effect of Diet and Exercise, Alone or Combined, on Weightand Body Composition in Overweight-to-Obese Postmenopausal Women. Obesity (Silver Spring). 2011 Apr 14. [Epub ahead of print]
Autore: Carla Favaro
Tags In