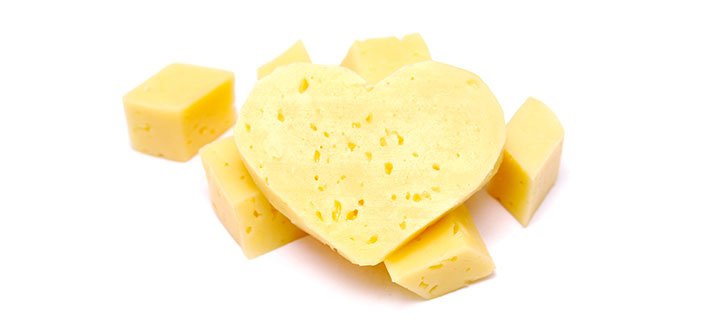 I latticini: da nemici ad "amici del cuore"
Il grande momento è arrivato. Ci stiamo preparando a scrivere la parola fine, anzi "The end", con tanto di colonna sonora stile Via con vento al grande dibattito sui grassi che, da decenni, imperversa su giornali, tv, medici e cene di famiglia, passando per le chiacchiere mentre si è in coda per il prelievo del sangue.  
Burro sì o burro no, formaggi light contro formaggi tradizionali, dieta mediterranea contro abitudini del Nord Europa, e così via. Insomma, un diverbio senza fine, che ha sempre visto schierarsi tifoserie avverse che poco hanno aggiunto a un dibattito durato cinquant'anni.
La notizia farà felici tutti, buongustai in testa: i grassi dei latticini stanno godendo del tanto atteso momento della riabilitazione. Parola di scienziati: nei latticini, il potenziale effetto "negativo" dei grassi saturi sul sistema cardiovascolare è mitigato dalla particolare tipologia di grassi e dalla presenza concomitante di altri micronutrienti. Lo hanno dimostrato i ricercatori del dipartimento di epidemiologia e genetica umana della University of Texas (1), monitorando per dieci anni, gli effetti derivanti dal consumo di grassi saturi provenienti da fonti alimentari diverse. In totale, sono state analizzate le abitudini alimentari di più di cinquemila individui, di diverse etnie, per escludere o individuare una possibile relazione di tipo genetico.
Ebbene, il follow-up ha rivelato che un maggiore consumo di grassi saturi provenienti dai latticini comportava un rischio cardiovascolare minore rispetto ai forti consumatori di carne. In particolare, è emerso che la sostituzione del 2% delle calorie derivate dai grassi saturi della carne con quelle dei latticini, garantiva una riduzione del rischio pari al 25%. Mica briciole…
BIBLIOGRAFIA
1) De Oliveira Otto MC, Mozaffarian D, Kromhout D, Bertoni AG, Sibley CT, Jacobs DR Jr, Nettleton JA. Dietary intake of saturated fat by food source and incident cardiovascular disease: the MultiEthnic Study of Atherosclerosis. Am J Clin Nutr. 2012 Aug; 96(2):397-404.
Autore:
SAMANTHA BIALE, nutrizionista-diet coach e giornalista
Scarica il numero di Aprile 2016 de L'Attendibile:

Cari latticini, un grazie di… CUORE!
I tanto temuti grassi saturi non sono tutti uguali e, soprattutto, non hanno il medesimo effetto sull'organismo. Tutto dipende dalle quantità assunte, dall'equilibrio a tavola, ma anche dal cibo in cui sono contenuti…