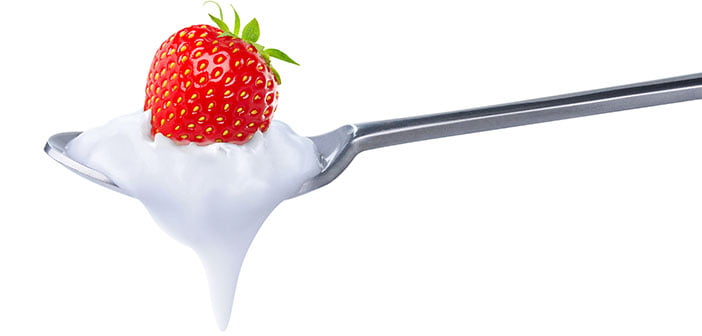 Per alcuni, meglio INTERI…
A favore della numerosissima famiglia dei latticini "interi", ci sono altre due evidenze scientifiche importanti.
Intanto è stato dimostrato che non influiscono in modo diretto sull'aumento del colesterolo, come in molti pensano, forse perché i grassi del latte sono "impacchettati" in piccolissime goccioline circondate da particolari molecole (i fosfolipidi) che ne bloccano l'azione sul colesterolo. Inoltre, il loro consumo è associato a un minor rischio di sviluppare gli effetti tipici della sindrome metabolica come obesità addominale, ipertensione e iperglicemia (3). Anzi. Con l'aumentare dei consumi di prodotti lattiero-caseari (4 porzioni giornaliere consigliate), i valori della glicemia e della pressione arteriosa si fanno via via più bassi. A questi livelli di consumo, in particolare  le donne evidenziano anche valori più bassi di colesterolemia.
A dare l'ennesima smentita all'associazione tra grassi e malattie del benessere è uno studio pubblicato sul "The Journal of Nutrition" (3) che ha dimostrato il ruolo preventivo dei lipidi presenti nei prodotti lattiero-caseari.
La ricerca è stata realizzata a partire dai dati di uno studio multicentrico di coorte condotto su oltre 15.000 consumatori abituali di diversi prodotti lattiero-caseari (come latte, yogurt, formaggi, burro e dessert a base di latte, quali mousse e budini), sia nella versione intera che in quella "low fat".
La domanda che i ricercatori si sono fatti è sempre la stessa: qual è la spiegazione scientifica? A determinare quest'effetto positivo sarebbe l'azione sul colesterolo "buono" dei grassi tipici di questa classe di alimenti, insieme ad altre sostanze che funzionano da "mediatori" come siero proteine, vitamine A e D, calcio, fosforo e magnesio.
E' anche per queste nuove evidenze scientifiche che, nella prossima versione delle raccomandazioni nutrizionali ufficiali emanate ogni cinque anni dall'Usda, verrà consigliato il consumo di latticini in genere e non più, come fatto finora, solo quelli in versione "low fat". Evviva!
BIBLIOGRAFIA
3) Drehmer M, Pereira MA, Schmidt MI, Alvim S, Lotufo PA, Luft VC, Duncan BB. Total and Full-Fat, but Not Low-Fat, Dairy Product Intakes are Inversely Associated with Metabolic Syndrome in Adults J. Nutr. 2016 146: 1 81–89; first published online October 28, 2015.
Autore:
SAMANTHA BIALE, nutrizionista-diet coach e giornalista
Scarica il numero di Aprile 2016 de L'Attendibile:

Cari latticini, un grazie di… CUORE!
I tanto temuti grassi saturi non sono tutti uguali e, soprattutto, non hanno il medesimo effetto sull'organismo. Tutto dipende dalle quantità assunte, dall'equilibrio a tavola, ma anche dal cibo in cui sono contenuti…